I am a SMALL show breeder of Bostons for 15 years only having one litter every year or two.  I have shown other breeds for 30 years prior.  I strive to breed to the standard and improve my program with each breeding.  My dogs are health tested and raised in a loving environment. 

All puppies are exposed to noise training to help socialize them.  They go to my grooming shop every day and are socialized with people and dogs.  All shots are kept up to date.  Bostons can have sensitivities to many things along with various health problems.  Please try to familiarize yourself to these before buying one.  The Boston Terrier Club of America has great information online.

My dogs are not available to puppy mills, brokers, back yard breeders or anything related to indiscriment dog raising.  All puppies are sold with a contract.  I hope all puppies will continue to be loved by the same owner forever after leaving here.

Please feel free to contact me anytime.  Pender1524@comcast.net or  call 303-772-8732 .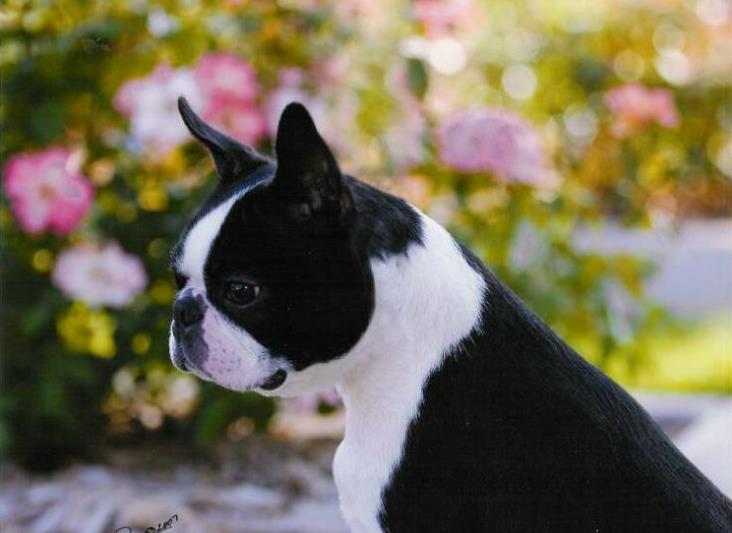 We rise with the sun and rest when our activity is done.  Our play is vigorous and ask for your interaction until evening comes.  Each day is new until we find everything in the morning dew.  We

wait to chase the squirrels and try to catch the birds flying high.  Our noses lead us to all new smells and even Mom's crystal bells.  A Boston has curiosity that raises your hair and has a humor that can make you swear.  But at each days end we both touch noses.  We are friends again.